Home

/

Balustrade No Holes Glass Panels
Balustrade No Holes Glass Panels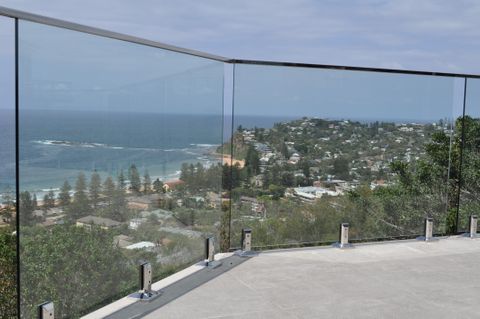 Description
This 12mm Toughened Heat Soaked Glass is suitable for use with our Friction Fit Spigots. The glass panels suit the top glaze handrail systems - please note to comply with Australian Standards all Balustrading must have a handrail.
Our glass panels are polished on all edges to give that finished look and include a 2mm radius on all corners to avoid sharp edges.
About the Glass:
Toughened glass is made from annealed glass via a thermal tempering process. The glass panels are placed on a roller table that takes it through a furnace. It is then heated to above its annealing point of approx 700degreesC. The glass is then rapidly cooled. Punch testing of the toughened glass occurs every hour as per Australian Standards.
Heat soaking is another step that takes place after the glass is toughened. The glass is placed on special racks and in a heat soak oven which heats it up to a certain temperature. It will then hold this temperature for several hours before cooling it to room temperature again. The purpose of this test is to induce any breakages in the oven of any panels with NiS inclusion and/or excessive stress and reduces the chance of onsite breakages.
We Also Recommend...